Installation on iOS (iPhone / iPad / iPod)
After downloading the app from the App Store, your home screen could look like this: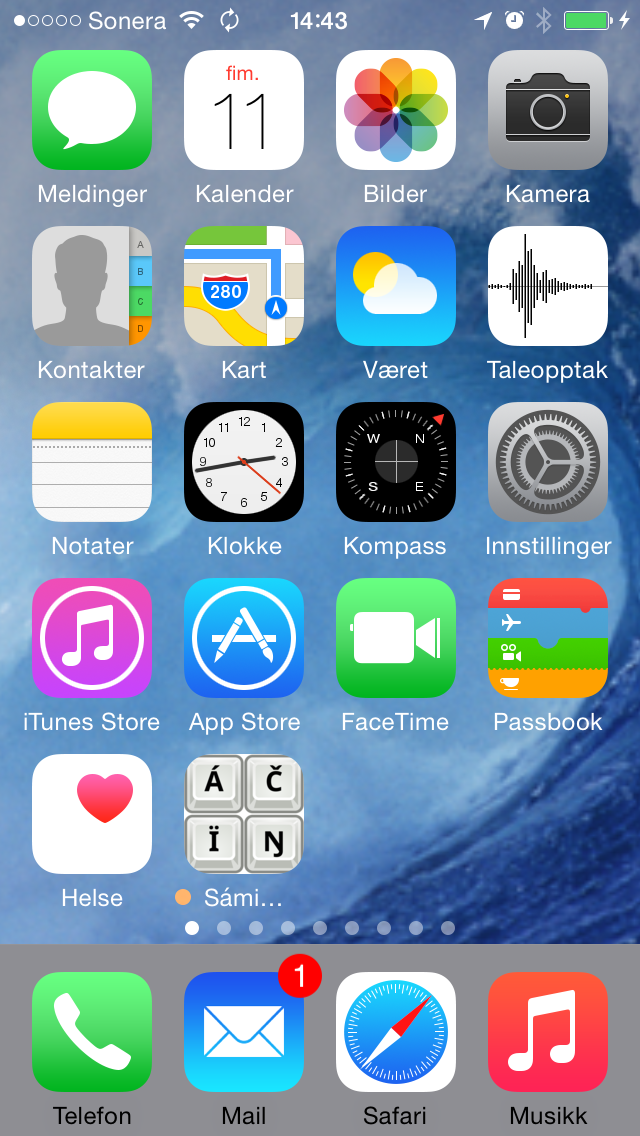 Continue as follows:
Open the app, and press the «Settings» button:

Select «Keyboards»:

Here you can also turn off key sounds if you don't like them.
Enable the keyboards you want to use:

The installation is done!
To switch to your preferred keyboard, touch and hold the globe key: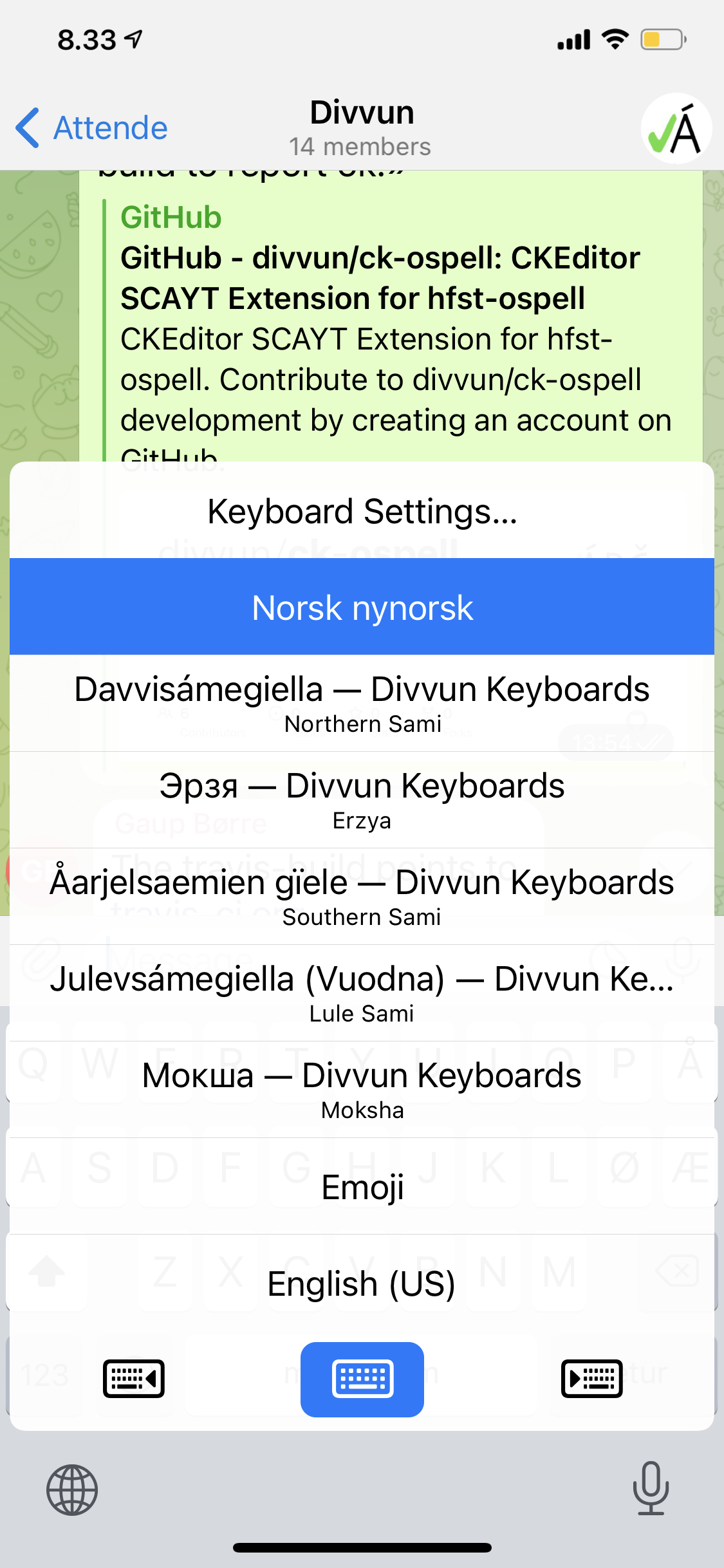 You may also just touch the globe key repeated times till you get the keyboard you want.