Installation on Android
After you have donwloaded the app from Google Play, your phone may look like this: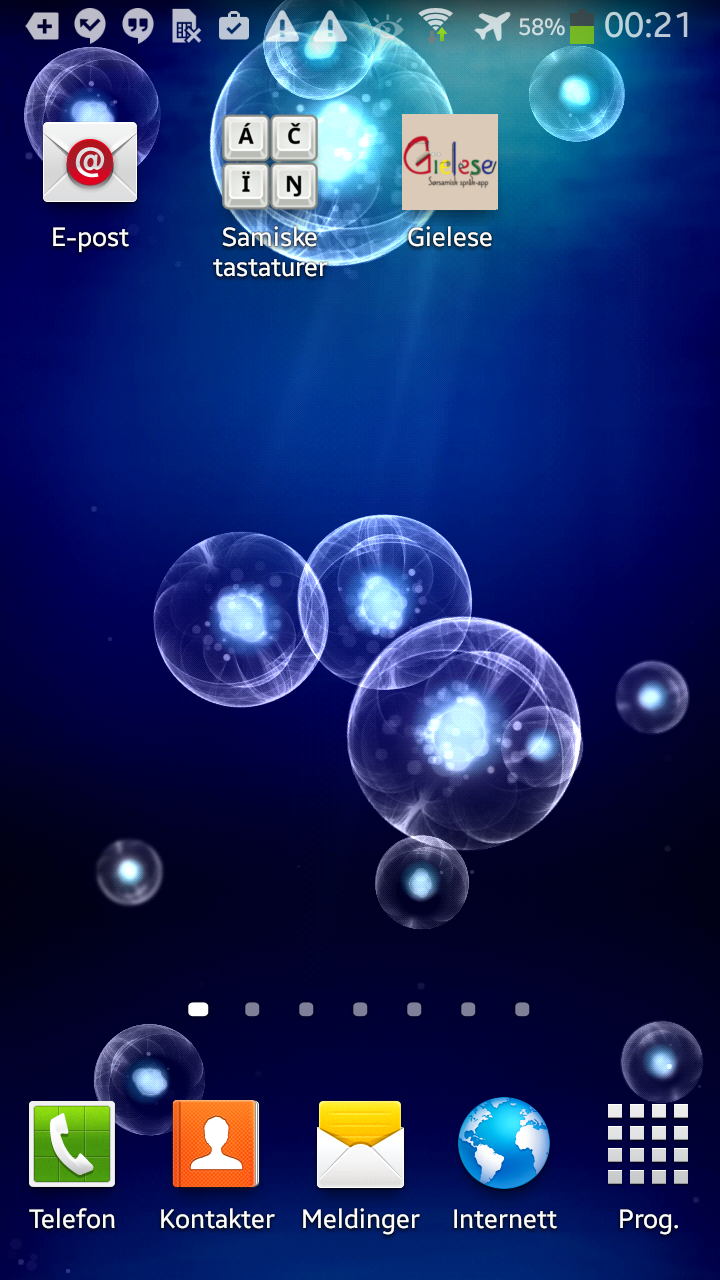 Start the app: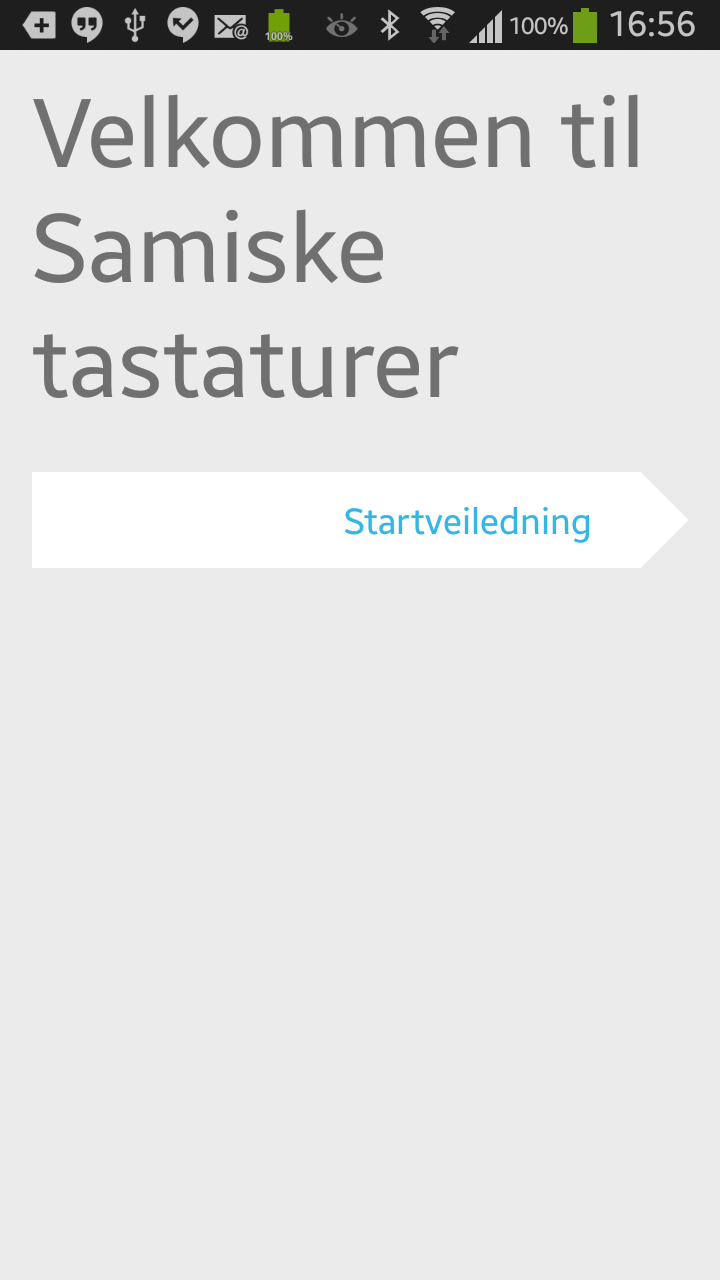 Continue to the configuration: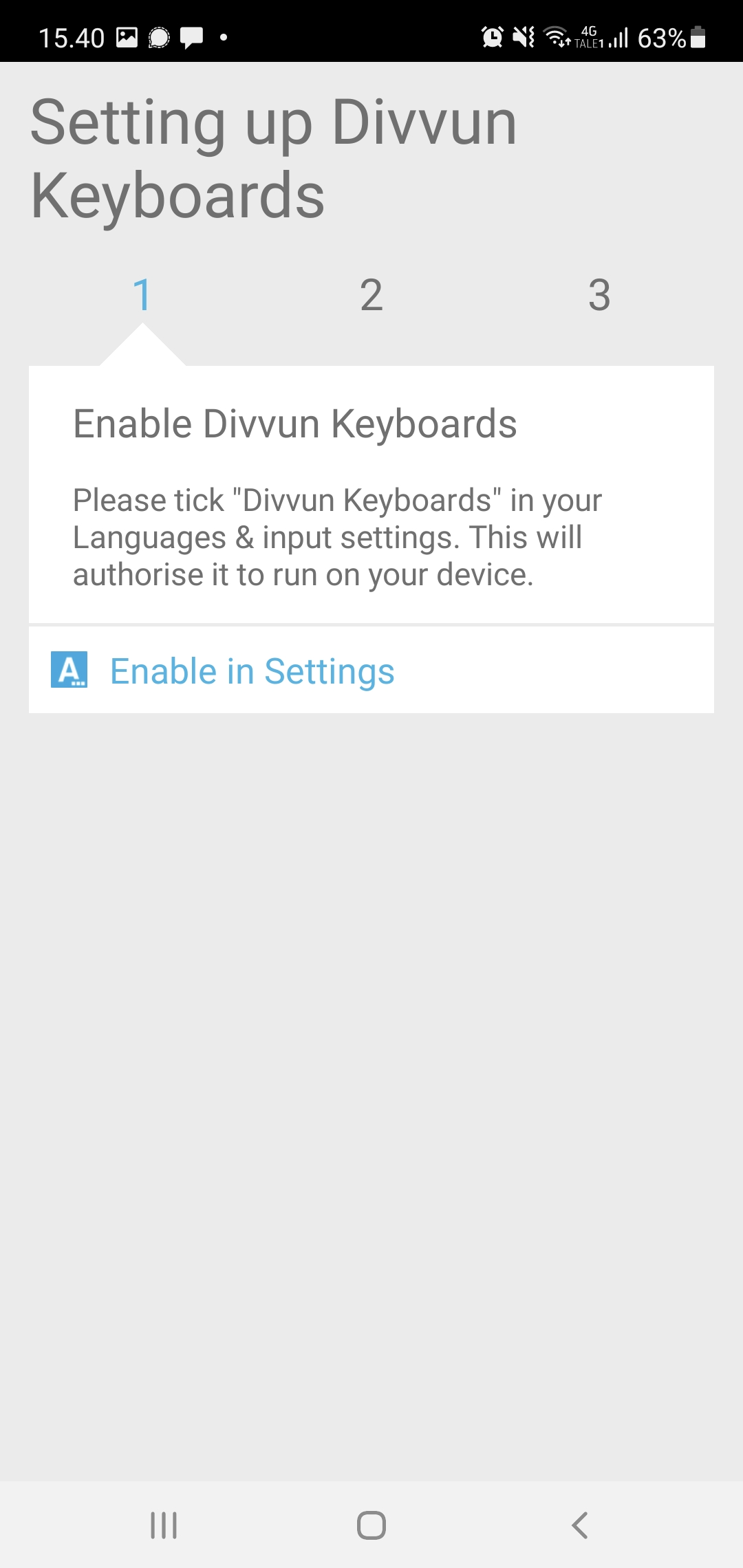 Touch the link that takes you to the preference pane to enable the Sami keyboads: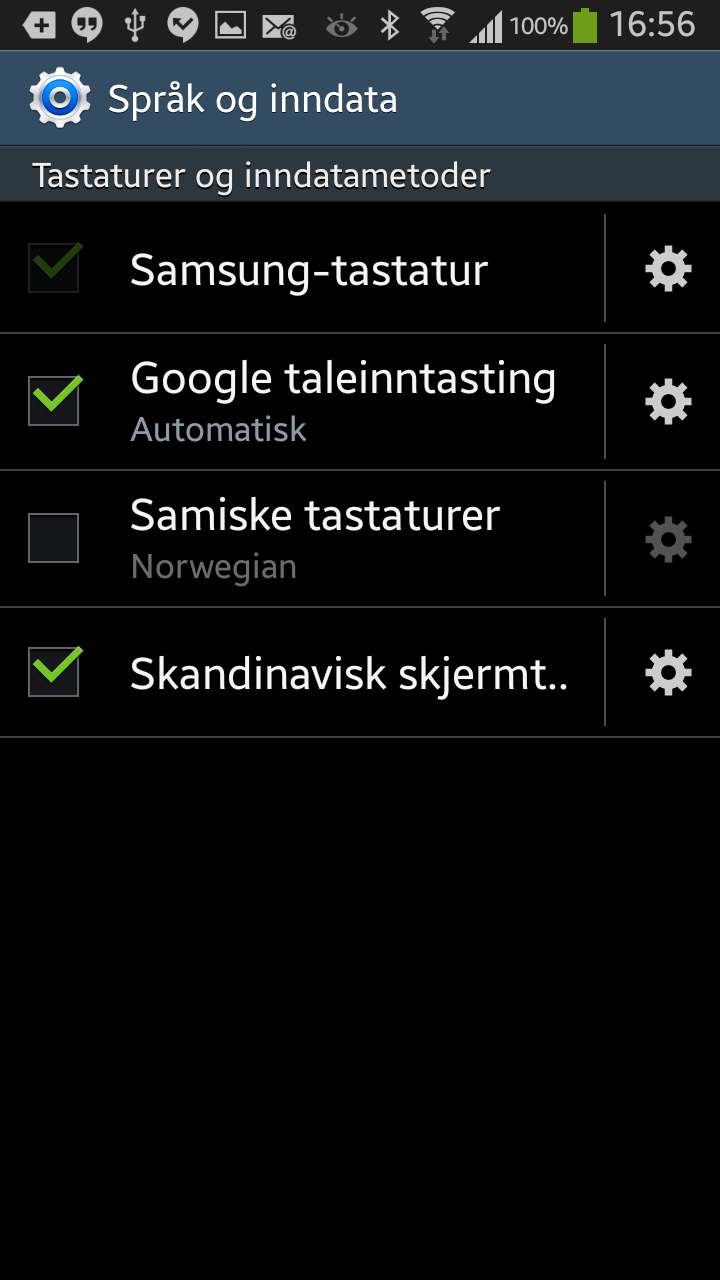 When you turn on the keyboards, you get a warning about giving access to everything you write. Divvun does not collect anything, it is safe to press ok: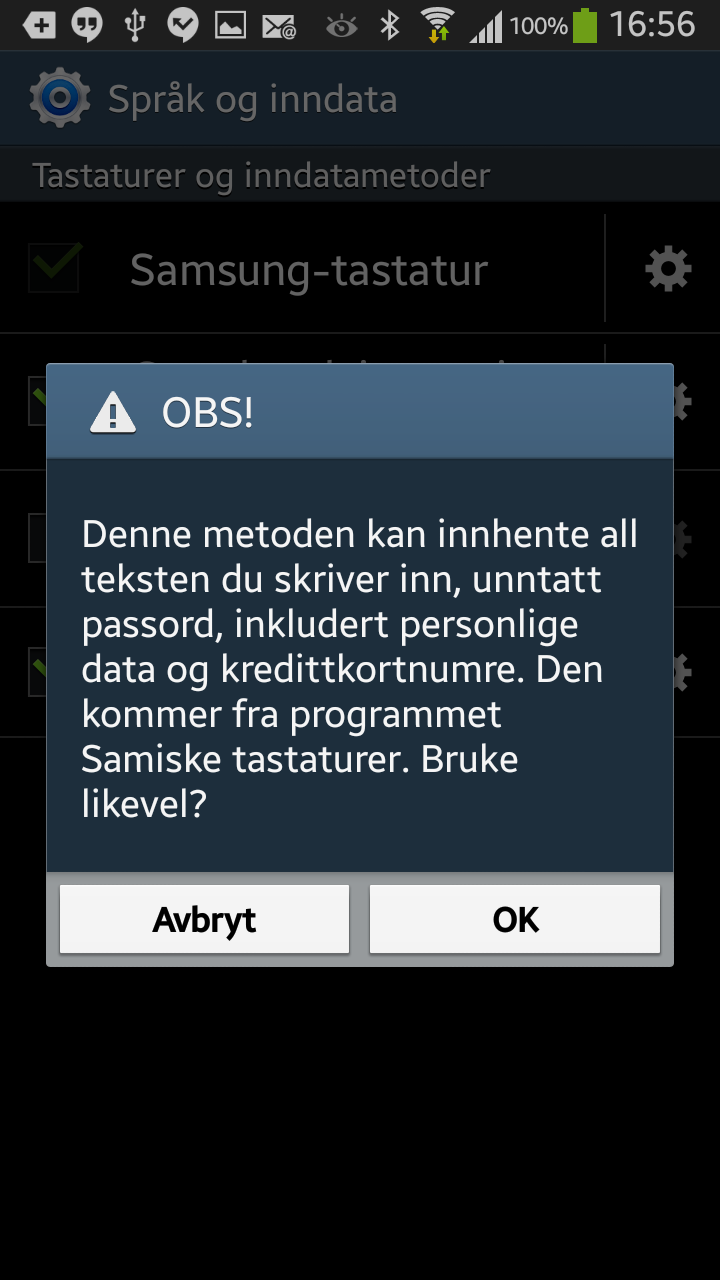 When you have activated the Sami keyboards, you have to switch to them - press «Switch input method»: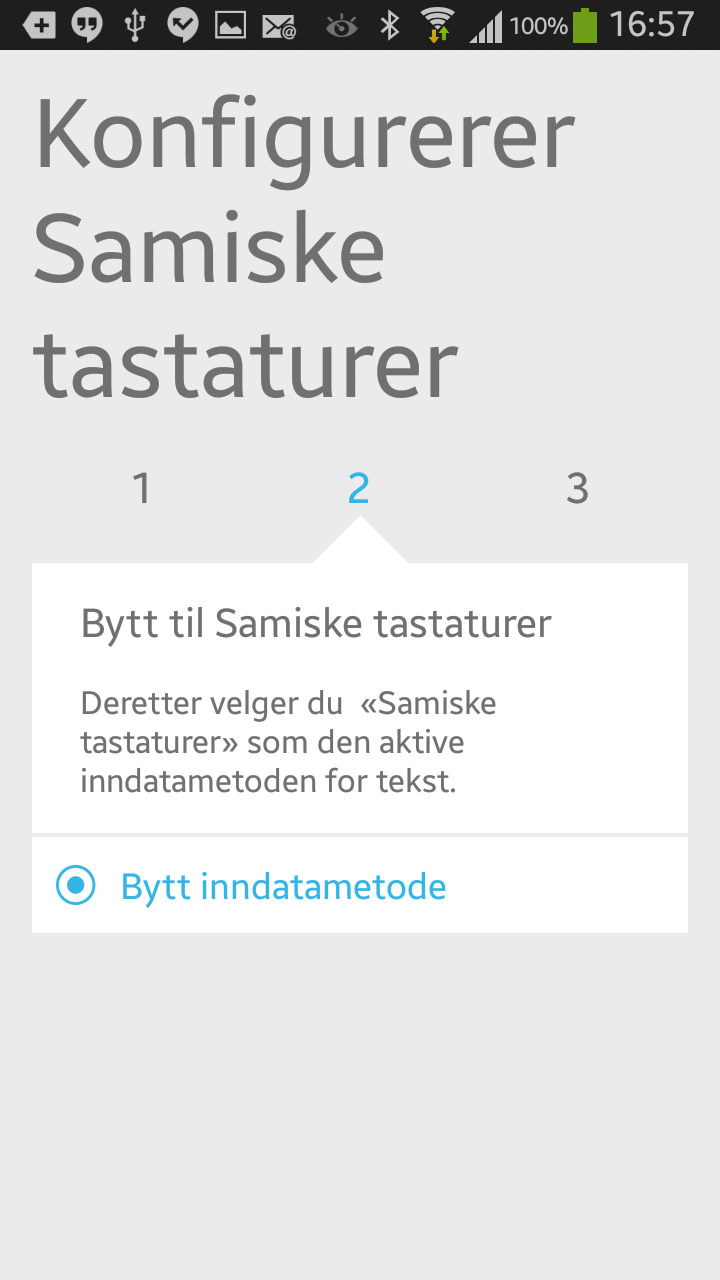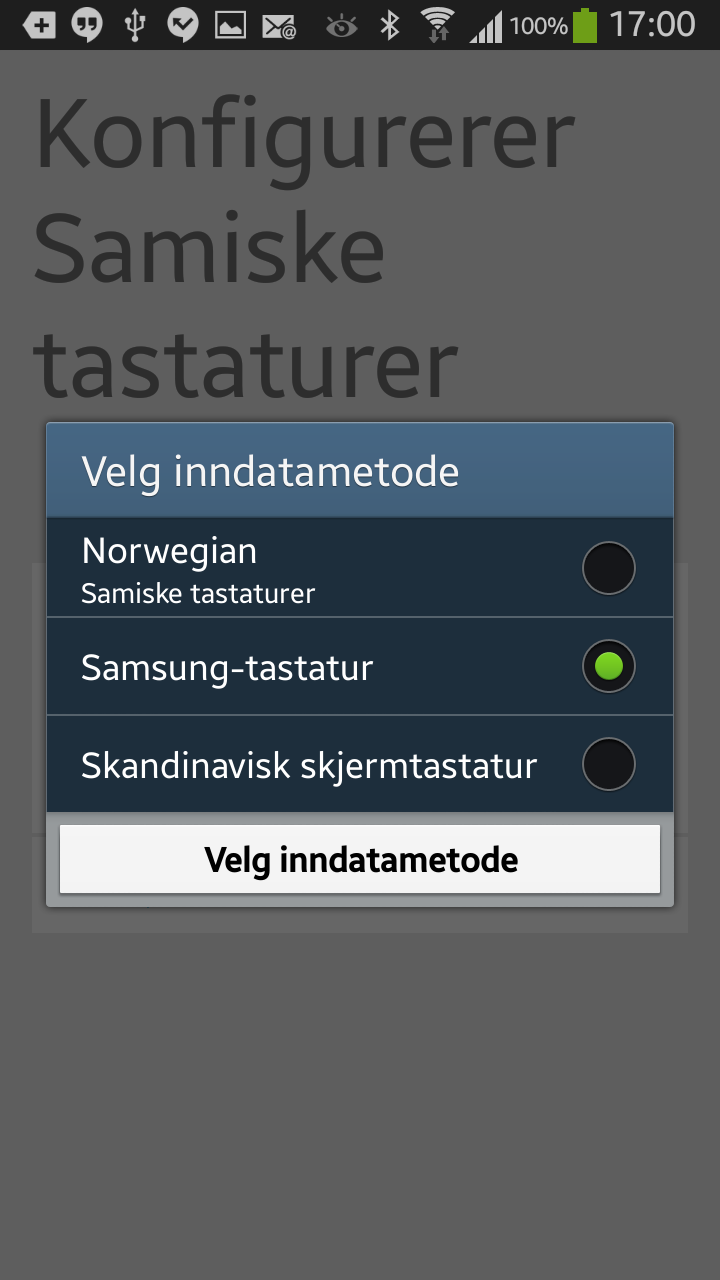 It may look like you are done, but to really activate the Sami keyboards you have to press «Configure more languages»: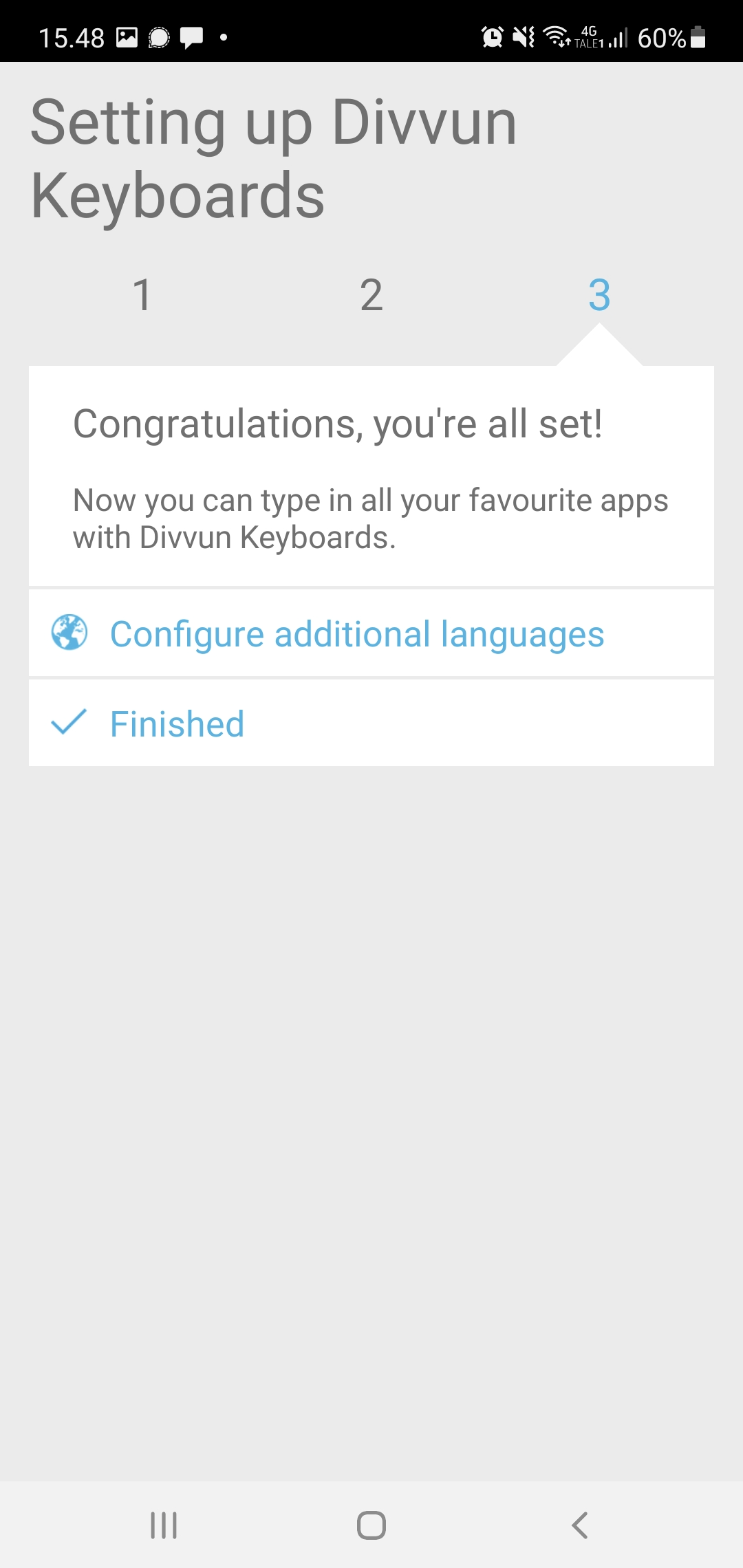 Remove the upper-most check mark («Use System Language»):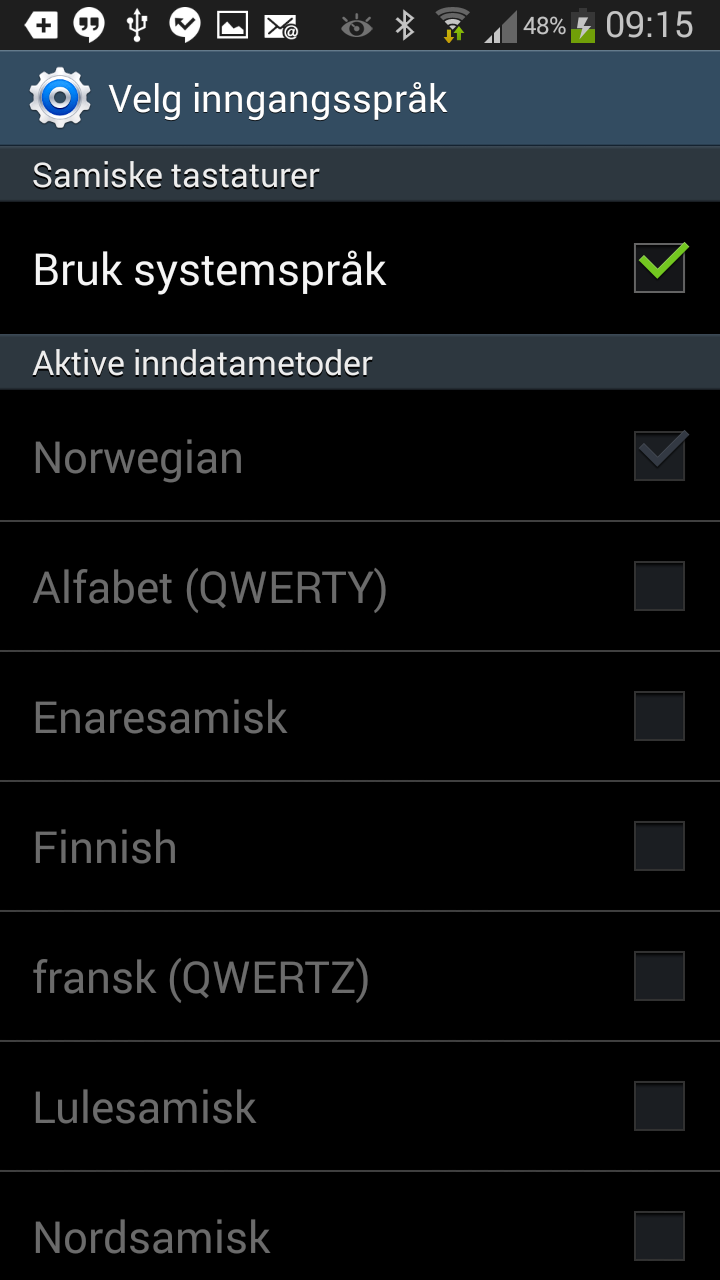 Now you can select the keyboards for the languages you want to use: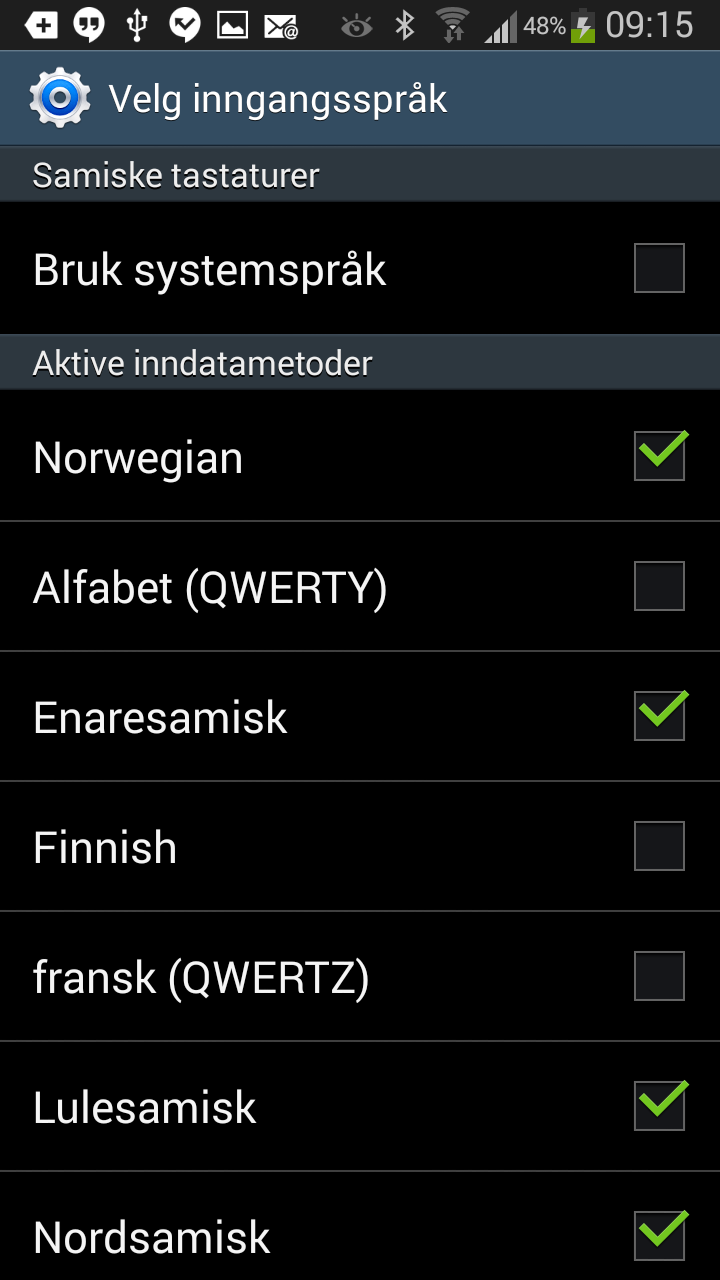 Now you are done!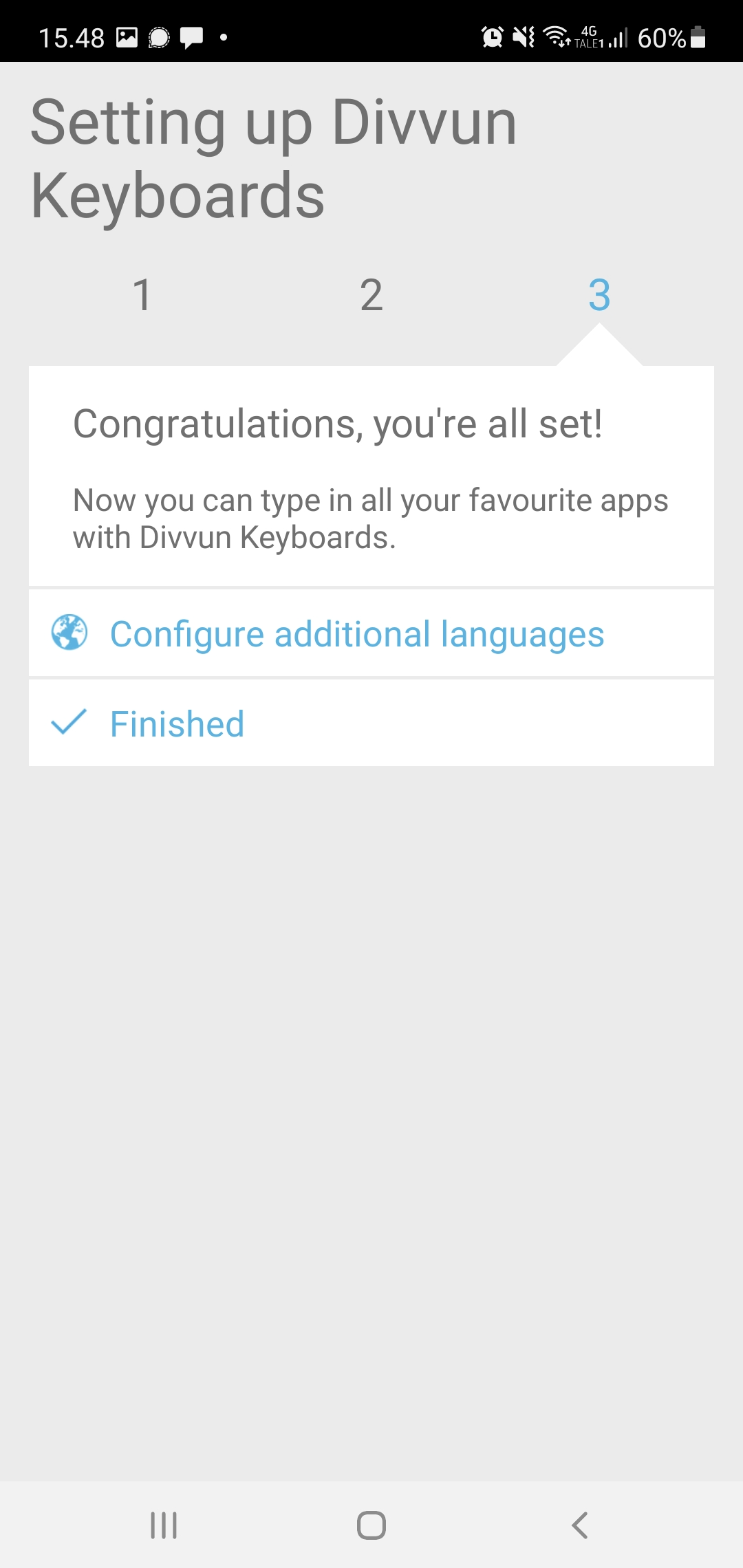 To switch keyboard when writing, press and hold the globe key to the left of the space key: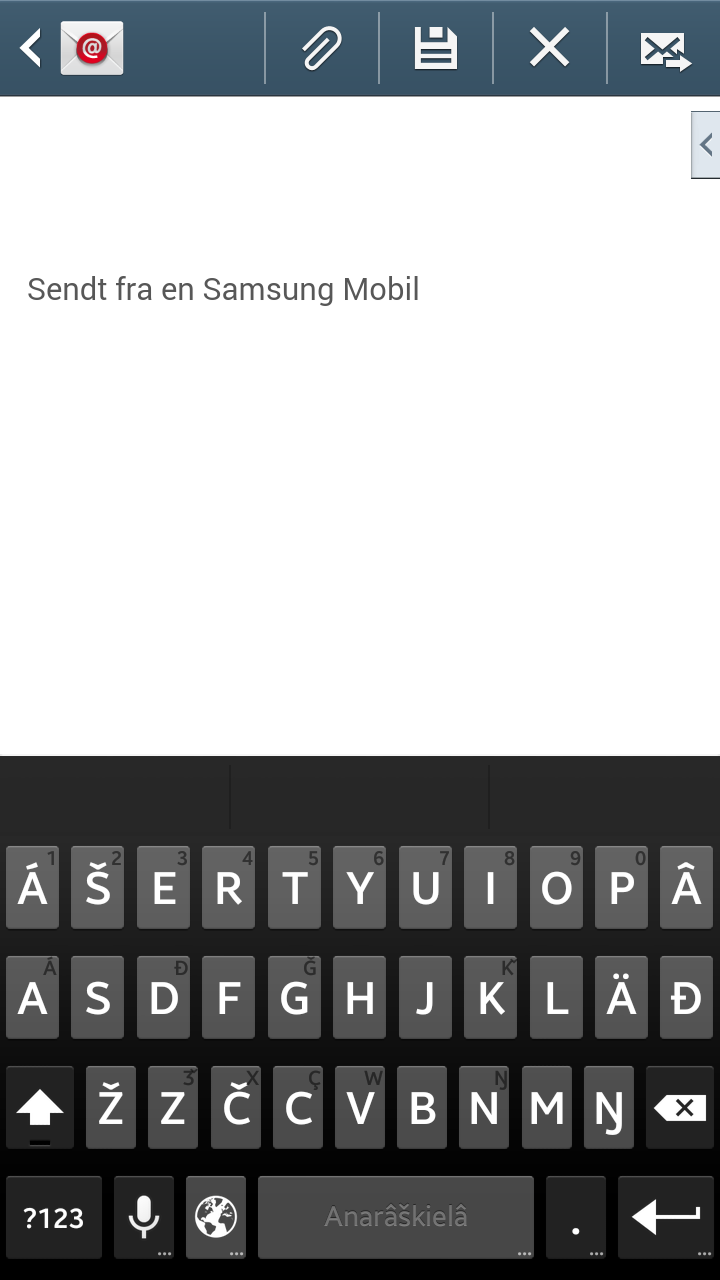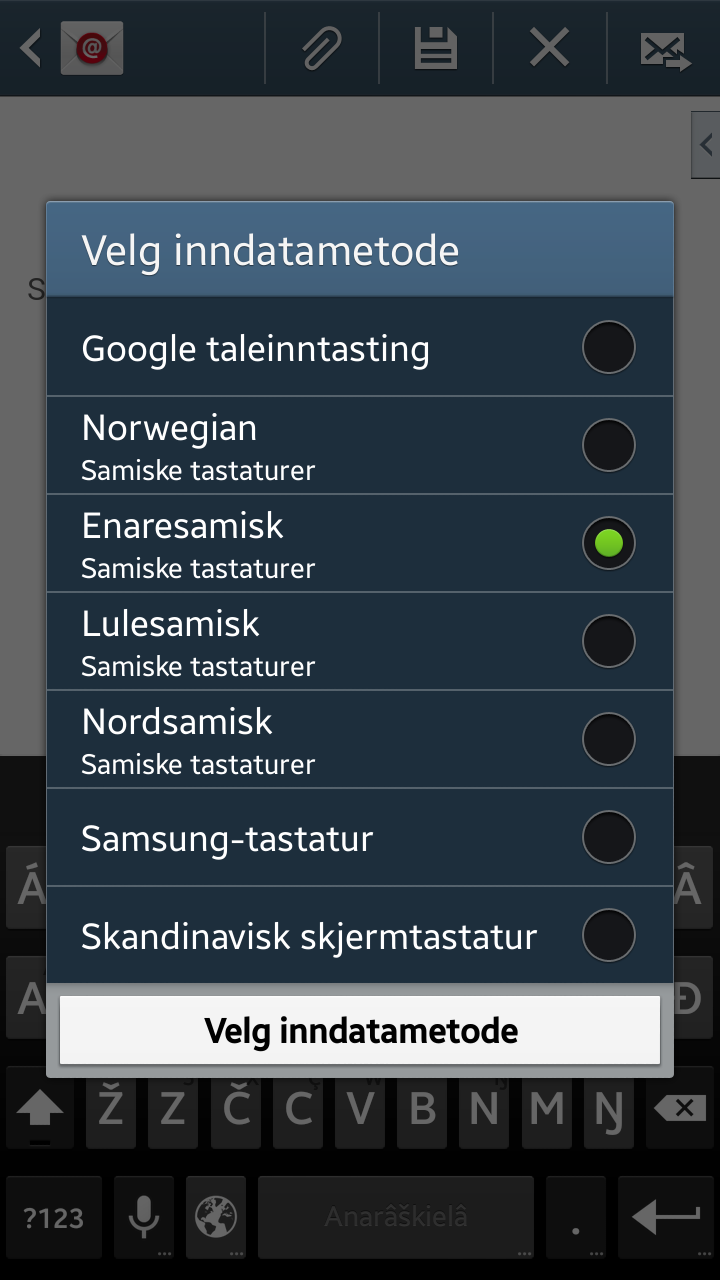 You can also switch to the next keyboard by just tapping the globe key.
If you have switched to a factory keyboard without a globe key, you can switch back to the Sami keyboards by sliding one finger from the top of the screen twice. You then get a list of alternatives, among them one to switch input method (keyboard):